With physical distancing now a priority, digital invoices can help you get paid faster, while giving your customers a simpler, safer way to pay.
According to the Visa Back to Business Study, 78 percent of global consumers have adjusted the way they pay for items in the wake of intensified safety concerns. 
Given the current economic landscape, your cash flow in these uncertain times is vital. In today's increasingly digital payments landscape, relying on antiquated paper invoices can mean delays to your bottom line—printing and mailing the invoice, waiting to receive payment, processing the payment, and managing the paperwork—all steps that take unnecessary time and keep you from getting paid. Cybersource's Invoicing feature is a great option for quickly accepting payments from customers who traditionally would pay face-to-face. 
Ditch the paper invoices now and get paid faster, using our simple, no-hassle invoicing product. 
How it works
Invoicing is a newly released feature that allows you send customized invoices to any customer by email or direct link. You can create and send invoices directly from the Business Center or easily integrate with our REST API. Add transaction descriptions, amounts, discounts, shipping information and other details based on the needs of your business. Customers can then securely pay from their enabled computer or on a mobile device by clicking the Pay Invoice button from the email.
Creating an invoice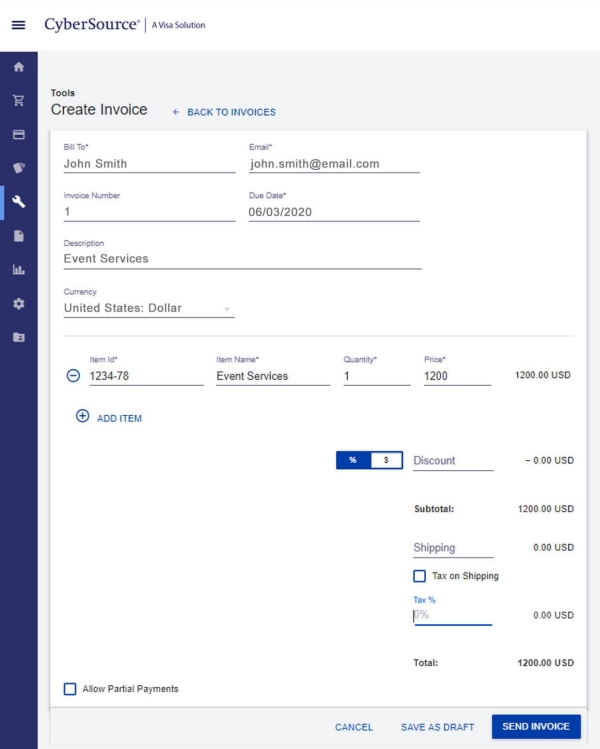 Customer invoices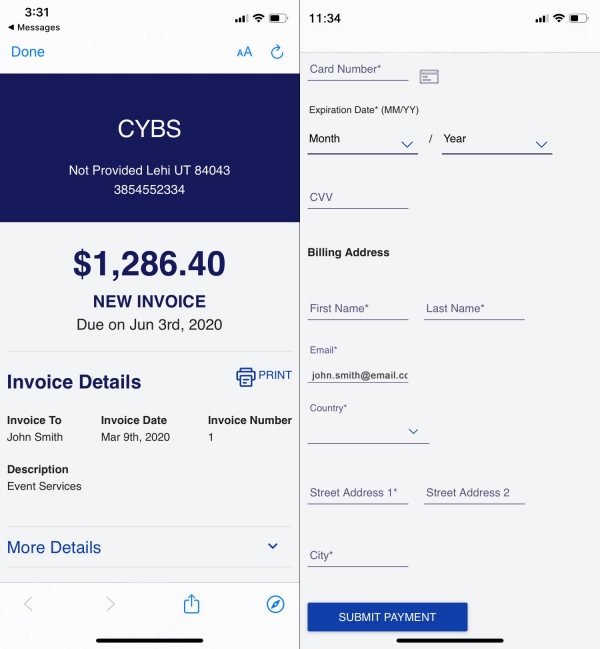 Cybersource invoicing can help:
Accelerate customer payments–provide a quick, convenient and secure alternative to paper invoices, cash and checks, helping you get paid in days instead of weeks
Boost business productivity–simplify invoice generation, reduce the risk of clerical errors and reduce the need for manual payment reminders and follow-up
Reduce operational costs–avoid the time and expense of printing and mailing paper invoices, processing checks, sending follow-up notices and manually tracking sales
Simplify audits and records management–take advantage of the Cybersource Business Center to manage and audit invoices with automated reminders and detailed reports
Contact us
To start using Invoicing, contact your account manager or Customer Support. If you have any questions about Invoicing, check out our invoicing in detail.