Why the rise of buy-now-pay-later could be a trend that's here to stay.
One of the most significant retail trends of recent years is the prevalence of merchants offering flexible payment solutions.
So-called buy-now-pay-later (BNPL) providers allow shoppers to pay for items in installments, without the higher interest rates they may incur if they pay on credit cards and don't clear their balance.
Many merchants have been keen to offer BNPL options. In Mexico, over three-quarters now offer this facility.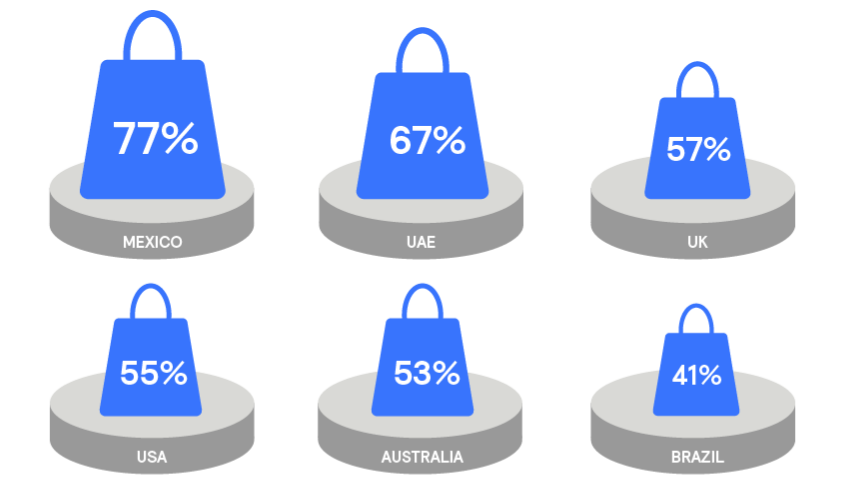 % of surveyed merchants offering BNPL, by country 1
However, a cursory look at the data indicates that in some markets, customers are less enthusiastic about BNPL options than merchants. At its most extreme, UAE merchants are almost twice as likely to offer BNPL as consumers are to use it.


% of consumers who've used BNPL in the last year, by country 1
Thinking ahead
 
So, is this a case of merchants getting carried away with their enthusiasm for innovation? If we drill down into the data, it seems there could be clear long-term strategic reasons behind the rise in merchants offering BNPL.
In almost all territories, there's a marked generation gap when it comes to BNPL usage. As the graph below shows, millennials and bridge millennials are the most likely to have used BNPL in the last 12 months. The gap is particularly pronounced in Australia, whose millennial consumers are now the most likely to use BNPL of any population surveyed.
As younger consumers are more likely to have used flexible payments, it could well be that the habit continues as they age and become more economically important.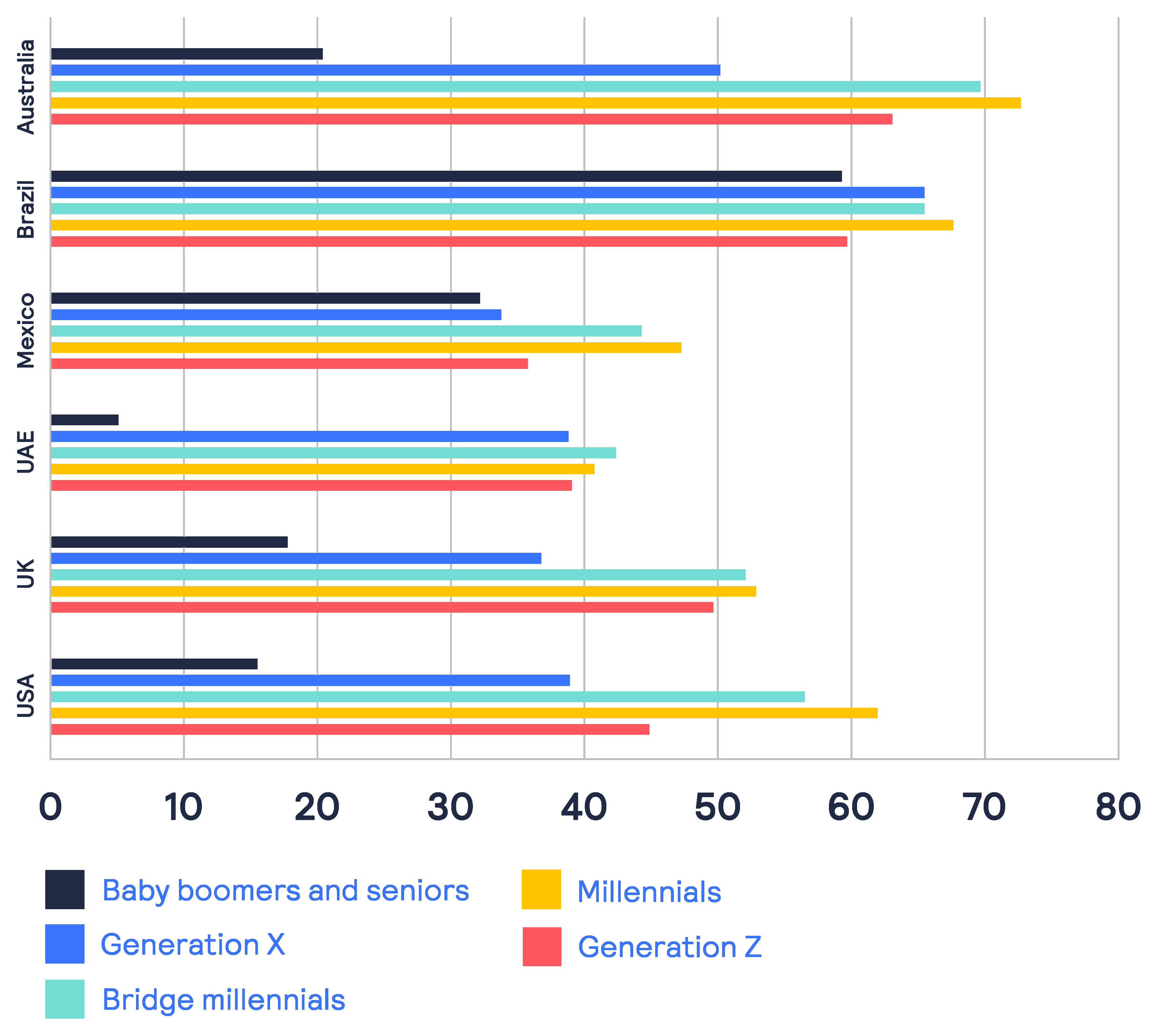 Share of consumers who have used BNPL in the last year, by generation 2
Big with Brazilians
 
As the graph above shows, in no other national market was the consumer appetite for flexible payments as pronounced across the board as in Brazil, where nearly two-thirds of consumers had used BNPL in the previous year. Even baby boomers and seniors, who in most other countries show limited appetite for BNPL, were more likely to have used installment payments than not. 
However, this enthusiasm was not matched by what merchants offered. Brazil has the lowest proportion of merchants who offer BNPL: a clear gap in the market.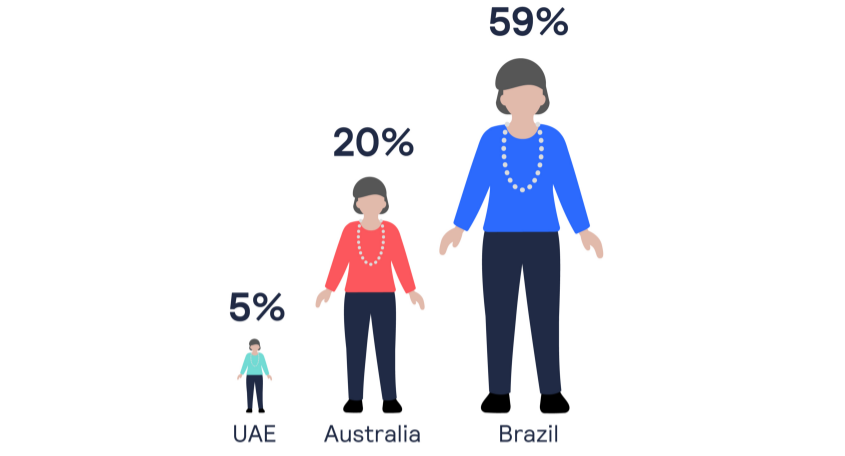 % of seniors and boomers who've used BNPL in the last year, selected countries 1
Sticking around
 
While in some territories BNPL is more popular among merchants than their customers, a different story emerges once you go beyond the headline numbers.
Because of its increased use among younger audiences and in certain emerging markets it's an option that forward-thinking merchants should factor into their payment strategy.
Flexible payments look set to be an important force in retail for a few seasons yet.
For the full picture, explore the Global Digital Shopping Index series now.
1 All data comes from the Global Digital Shopping Index and supporting research
2 Baby boomers, ages 58 to 76; Generation X, ages 42 to 57; Bridge millennials, ages 30 to 40; Millennials, ages 26 to 41; Generation Z, ages 10 to 25