Despite globalization, there are significant differences in the way people like to shop and pay in different markets. Understanding these differences can give you a vital edge.
We live in a highly connected world. Technology has broken down many barriers to trade.  Every aspect of retail has been disrupted, from the way shoppers research purchases to the methods they use to pay. However, despite the powerful forces of globalization, significant local differences exist. 
In some countries, the use of mobile phones is now an essential part of the physical shopping experience, while in other territories there's a more obvious distinction between online and offline shopping. 
Payment innovations like buy-now-pay-later (BNPL) are popular in parts of the world but have yet to gain traction everywhere. And some countries are far more comfortable buying items like groceries online than others.
So, while it's possible to sketch global trends, an understanding of local markets is vital if merchants are to create services, payment options, and communication strategies that will really resonate. The old saying 'retail is detail' is as relevant now as ever.

Every year, we publish reports about shopping trends around the world. This year's reports, the Global Digital Shopping Index series, looked at six different markets: the UAE, Brazil, the USA, the UK, Australia, and Mexico. Here are some of the key local differences we've uncovered this year: 
Ringing the changes
 
Many of us got used to shopping online during the pandemic—and now that people are returning to stores, they're using their phones to help them shop.
The overall use of mobile phones to enhance the in-store shopping experience is up 19% since 2020, but as the chart below illustrates, the use of phones varies considerably in different markets.


% of in-store shoppers who used mobile devices to assist with their shopping experiences *
Flexing up
 
One of the big developments in payments over the last few years has been the rise of flexible buy-now-pay-later (BNPL) platforms. BNPL is used by the majority of consumers in Brazil but only a third of total shoppers in the UK.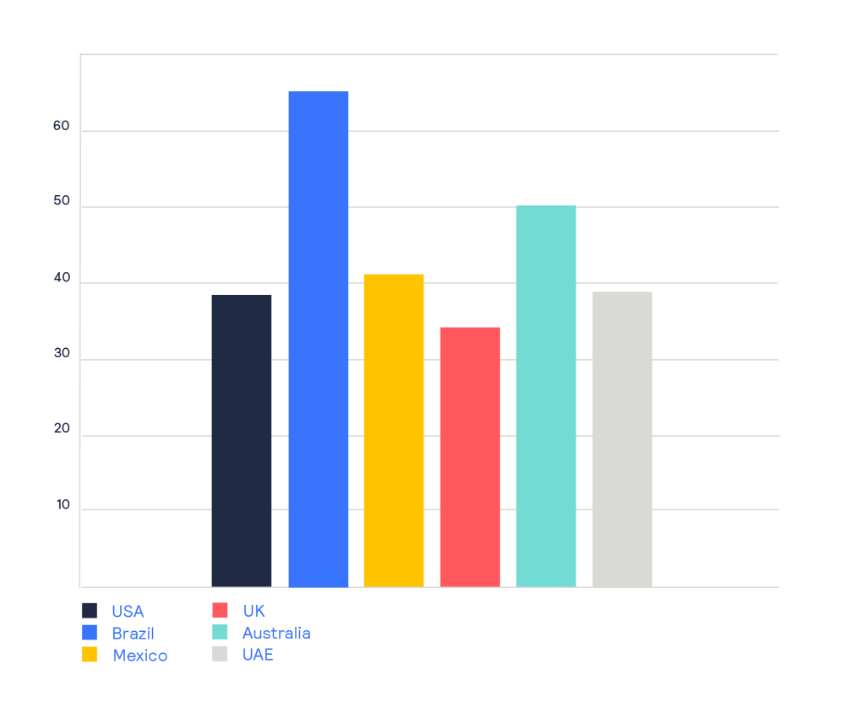 Overall % of shoppers who use BNPL, by country *
Comparing the data on Brazil to the numbers in the UAE reveals some stark differences: over half of older consumers in Brazil use BNPL, whereas in the UAE it's only around 1 in 20.
But while Brazil shows across-the-board adoption of BNPL, the biggest adopters are young Australians. They're over 3 times more likely to use flexible payment platforms than the oldest generation of consumers.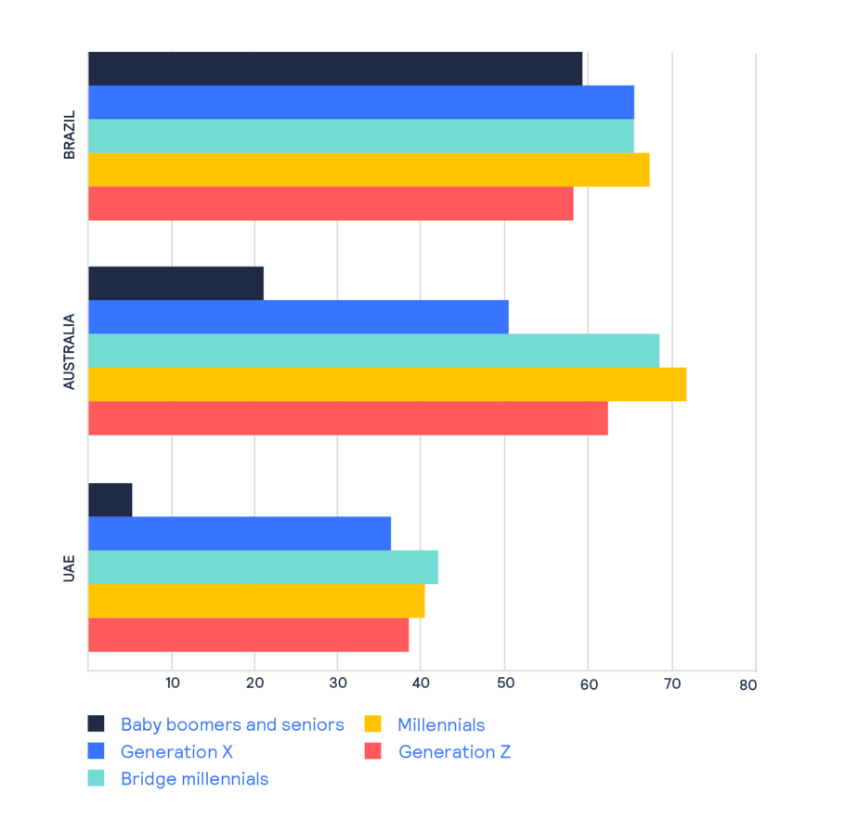 Share of consumers in selected markets who've used BNPL in the last year, by generation *
Food for thought
 
When the pandemic hit, much of modern life switched online—including activities like buying groceries. Today, just over 40% of consumers say they're likely to order their groceries online. But that figure masks some big regional differences, with Brazilian shoppers half as likely to do so as consumers in the UAE.

Consumers who are "very" or "extremely likely" to buy groceries using a "digital-first" approach *
While on average people are less likely to buy groceries online than non-perishables like clothes or electronics, that's not the case everywhere. Indeed, consumers in the UAE are far more likely to buy their groceries online than anything else.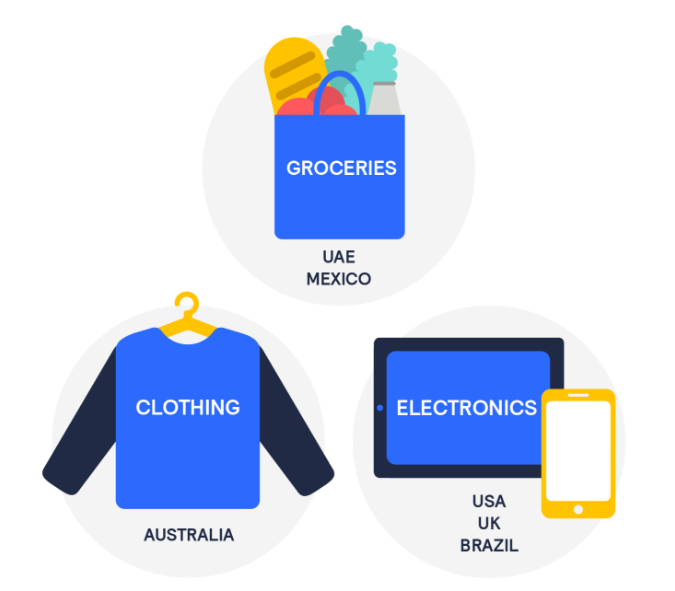 Most likely categories to be bought using a "digital-first" approach, by country *
One size does not fit all
 
Digitalization, flexible payments and the use of mobile phones as part of the shopping experience are all factors no retailer can ignore. But, as these stats show, merchants need to dig beneath the headline trends if they really want to succeed in individual markets.
A little local knowledge really could go a long way.
For the full picture, explore the Global Digital Shopping Index series now.
*  All data comes from the Global Digital Shopping Index and supporting research